Driving growth
Akoya partners with leading organizations across the financial services and technology industries to enhance offerings, drive efficiency, and deliver superior customer experiences.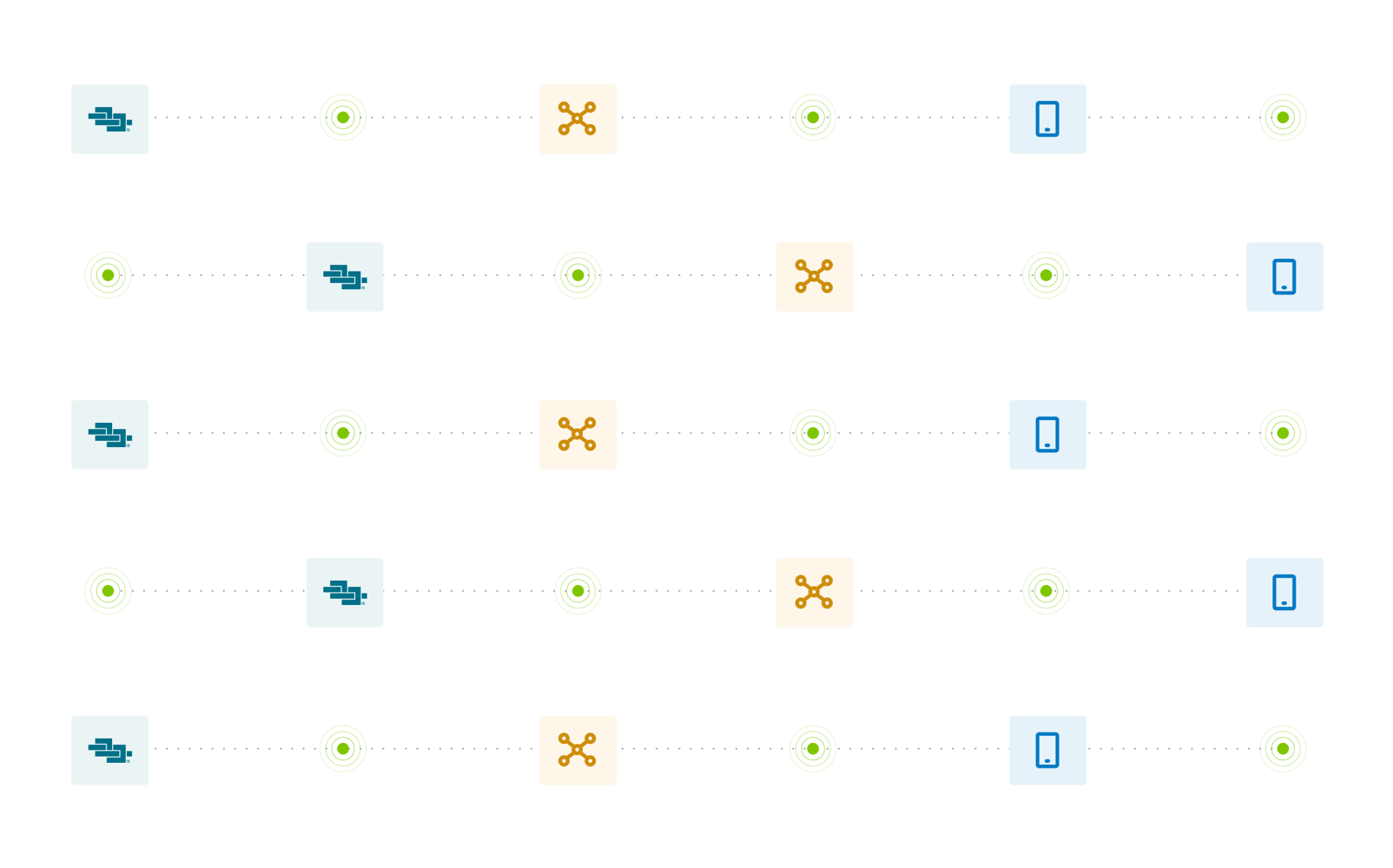 We collaborate with digital front-end solutions providers, implementation specialists, and management consulting companies.
Unlock the power of data connectivity and enhance service offerings
Reduce cybersecurity risks

Akoya deeply understands the regulatory landscape and is committed to maintaining the highest standards of compliance and security protocols to ensure that consumer data remains protected. Our industry expertise in data access promotes a safer, more secure method for sharing financial data. Tap into our knowledge of Financial Data Exchange (FDX) standards, SOC 2 Certification, and NIST and CIS principles.

Read more about Akoya's security measures here.

Stop bespoke implementations

Elimina

te

the complexities associated with managing multiple integrations

and spend more time

d

edicate

d

to

innovation

and

customer engagement.

Through a single integration with Akoya, financial institutions,

fintechs

, and data aggregators can enable multiple API connections and avoid continued maintenance and development efforts.

Promote control, transparency, and scalability

Building and

maintaining

data

connections

is

a resource-intensive endeavor

.

Akoya's standardized

API-based

integration simplifies

the

process.

Spend

critical

time

and resources

maxim

iz

ing

value for customers and less time on development

and maintenance.

Be an industry leader

Akoya

prioritizes

growing

industry

demands

,

understands

and

addresses

consumer concerns, and supports partners in adapting

to the

evolving regulatory landscape

.

Our

trusted framework

empowers

partners

to stay ahead of potential Consumer Financial Protection Bureau (CFPB) regulations by proactively implementing standardized data sharing practices

,

mitigat

ing

compliance

risks

.
Let's work together to transform the financial services industry

By integrating with Akoya, Jack Henry enables over 4.8 million customers of banks and credit unions using its Banno Digital Platform the ability to grant fintech apps access to their financial data. Their customers can permission which data they share with third parties and revoke that permission at any time, providing peace of mind for customers using new fintech apps.

Using FIS' Open Access platform and Akoya's API-based network, customers of banks and credit unions will be able to securely connect with financial apps and fintechs to deliver data aggregation. This partnership facilitates collaboration between financial institutions and fintech companies to deliver cutting-edge solutions and enable new streams of value for clients, partners, and developers.

Axway and Akoya have joined forces to provide comprehensive and secure connectivity to share customer financial data with the entire fintech ecosystem, based on common, open standards. Financial institutions can leverage Axway and Akoya's combined solutions to quickly and easily publish external APIs that allow their customers to securely share data with the fintech services they want.
AKOYA IS backed by the world's largest financial institutions
Join our mission
Akoya is dedicated to empowering partners with an industry solution for seamlessly sharing financial data through a secure and scalable network. Help us transform Open Finance and deliver unparalleled value to customers.
Our dedicated team of experts will provide guidance, support, and ongoing technical assistance throughout the integration process and customer relationship.
Become a partner
Please complete the form below and an Akoyan will be in touch.