Account Opening
Enable instant account verification for new account openings without micro-deposits.
Conveniently open new financial accounts for users
People increasingly want to open new financial accounts digitally, via fintech apps. To prevent fraud, fintechs need to verify the user's identity before opening a new account for them.
The fintech app can use data from Akoya to verify their user's identity and open their new account, and the individual can then initiate fund transfers.
How it Works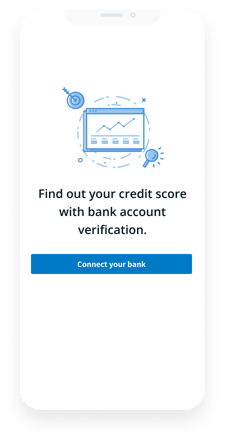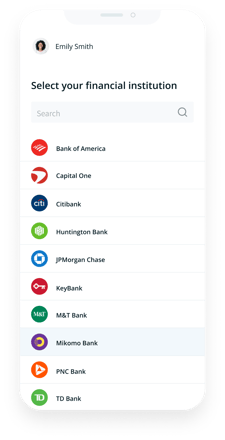 Akoya redirects consumer to their bank to authenticate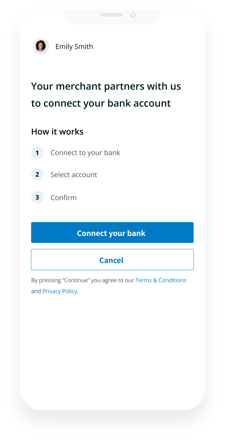 Akoya redirects consumer to their bank to authenticate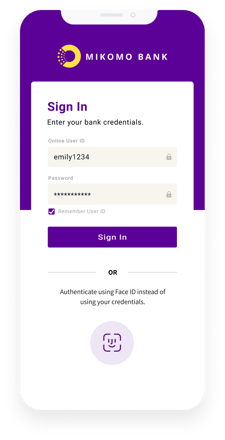 Akoya redirects consumer back to fintech app

Akoya redirects consumer back to fintech app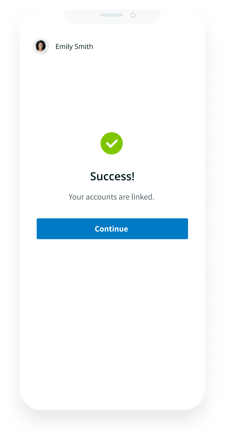 Akoya establishes data flow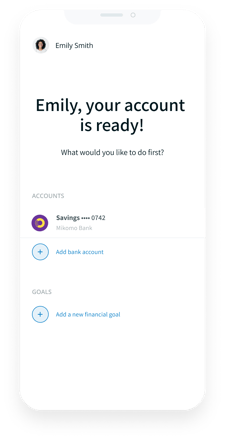 Akoya establishes data flow
Testimonials
"After one seamless integration onto Akoya, we are now able to authorize direct connections with data aggregators and fintechs that will use the Akoya Data Access Network. The data recipients that the customer authorizes to connect to their U.S. Bank account through Akoya will receive authorized and permissioned access to U.S. Bank customer data, all while giving consumers the confidence that their data is safe and secure."
"PNC takes very seriously our responsibility to protect the financial and account information that our customers entrust to us. Many customers assume it is safe to provide their sensitive information to the financial app of their choice. However, we know this information has been used for unauthorized access to customer accounts. That is why we have been taking interim steps to provide accessibility and security.… [We] are providing a permanent solution for striking the right balance between customer choice and data protection."
"Consumers' personal financial data should only be accessed with their explicit consent and they should have the ability to monitor and revoke that access. For this reason, we created Akoya and are now joining with several financial institutions to accelerate the availability of a secure, transparent and more reliable network for the entire financial services industry."
"Akoya provides another option for third parties to safely connect to Chase. Most importantly, our over 60 million digitally active customers will have full control and visibility into the data they choose to share with apps and companies. This brings us closer to a future where customers know with certainty what information they're sharing and with whom."