Connect your users to their financial data
Enable financial planning and budgeting tools, investment management, payment enablement, account opening, lending, credit enhancement, and more with Akoya.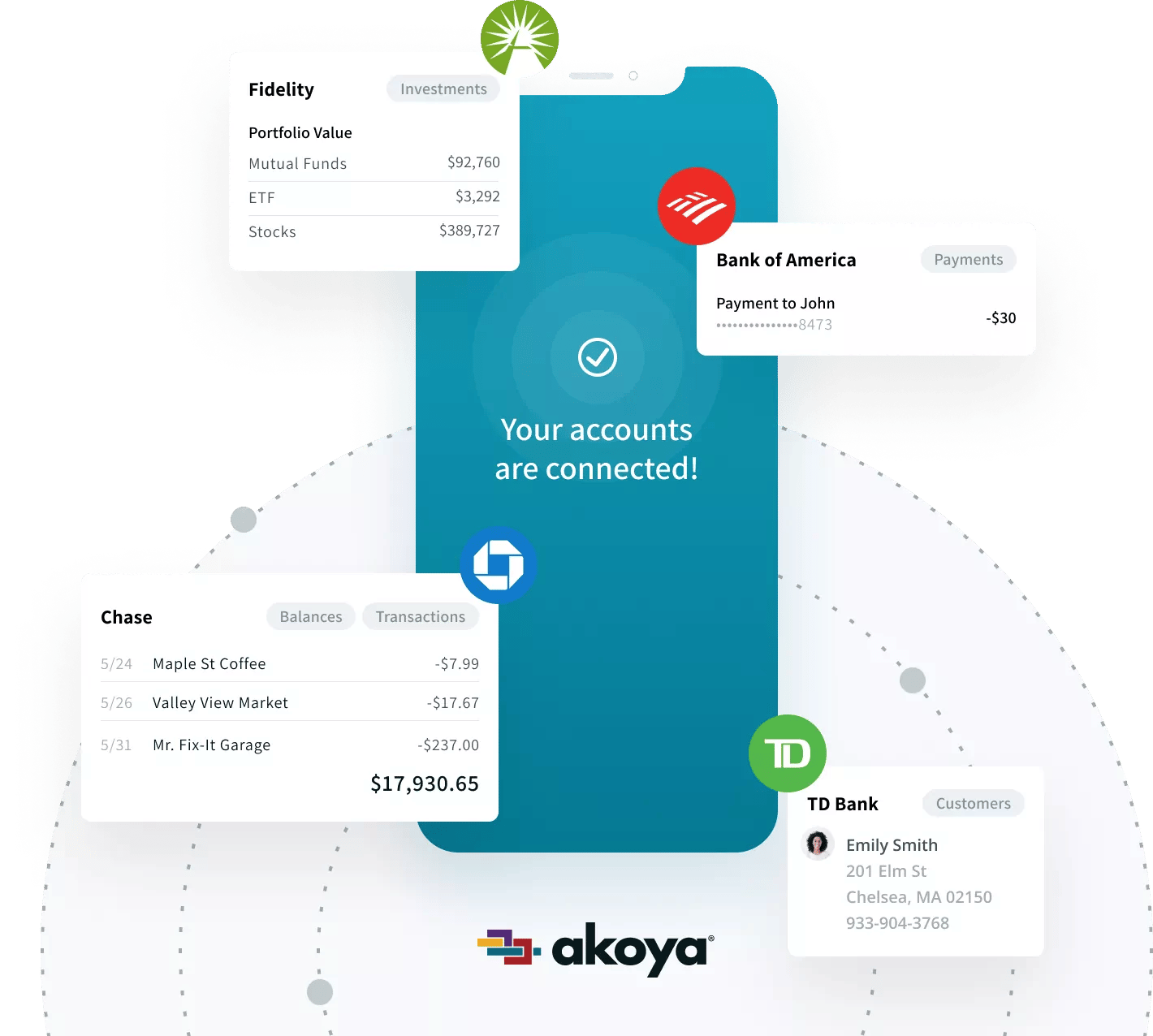 Akoya is trusted across the open finance ecosystem
Get the data you need reliably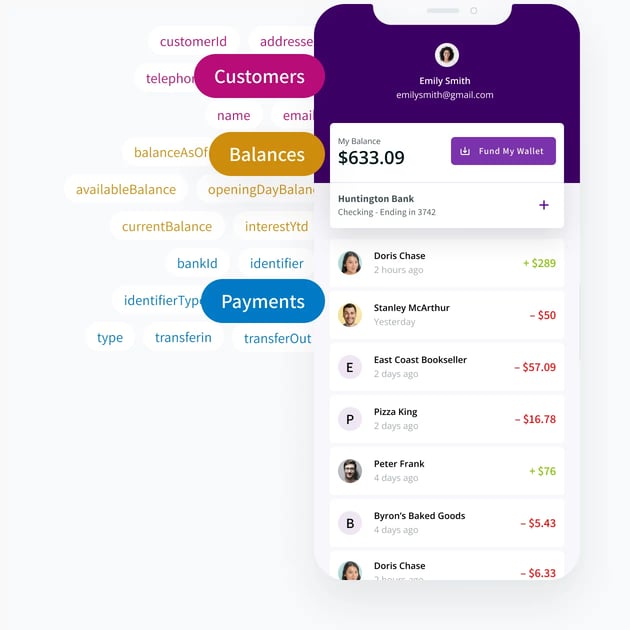 Account opening
Enable instant account opening and funding without micro-deposits.
Business financial management
Lending & credit enhancement
Personal financial management
Wealth management & investing
Substantial API coverage across financial account types
Akoya is adding new financial institutions continually to ensure data coverage for all offered use cases.
Percentages and account totals are based on FDIC data, Nilson Reports, and internal research.
Deposit
0
81% of accounts
credit cards
0
61% of cards
retail brokerage
0
35% of accounts
defined contribution
0
50% of accounts
A new approach to Open Finance
API Data dependability & accuracy
OAuth-based connections enable consistent network uptimes from authorized data sources. Expect uniform data with consistent coverage across products.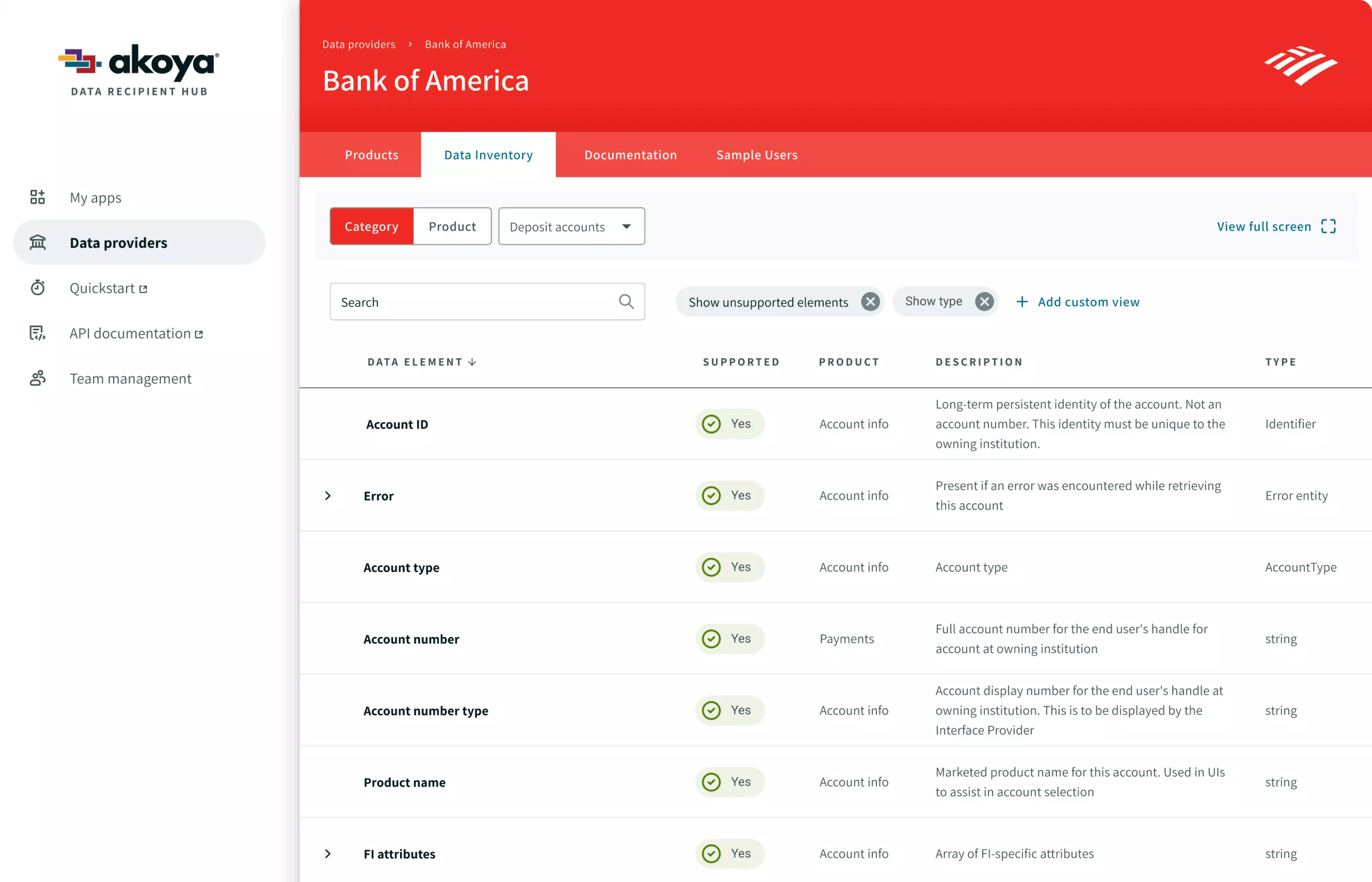 Get started with a free account
Access our sandbox to see available data, view technical guides, test sample data, and more.
How users permission their data through Akoya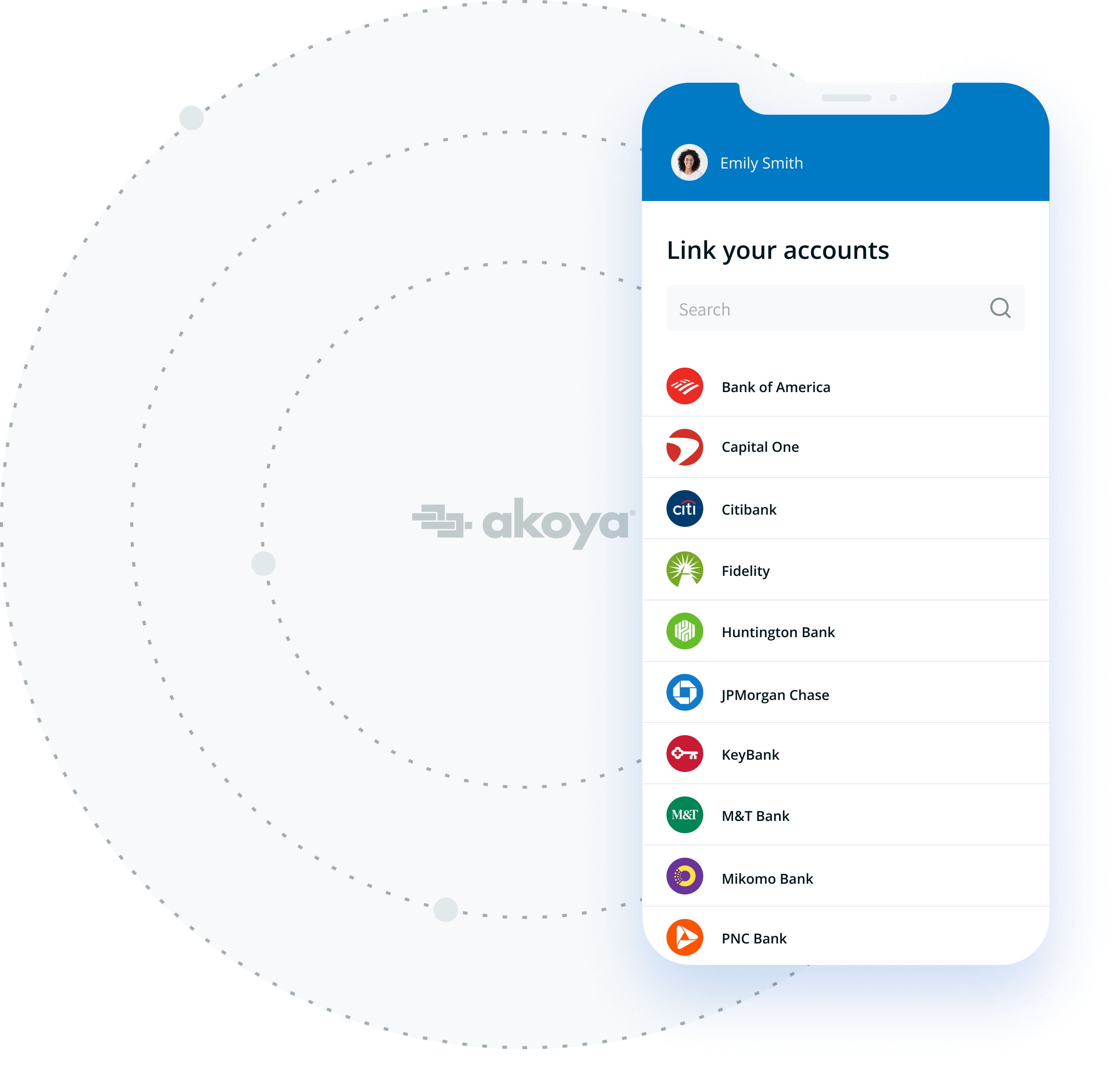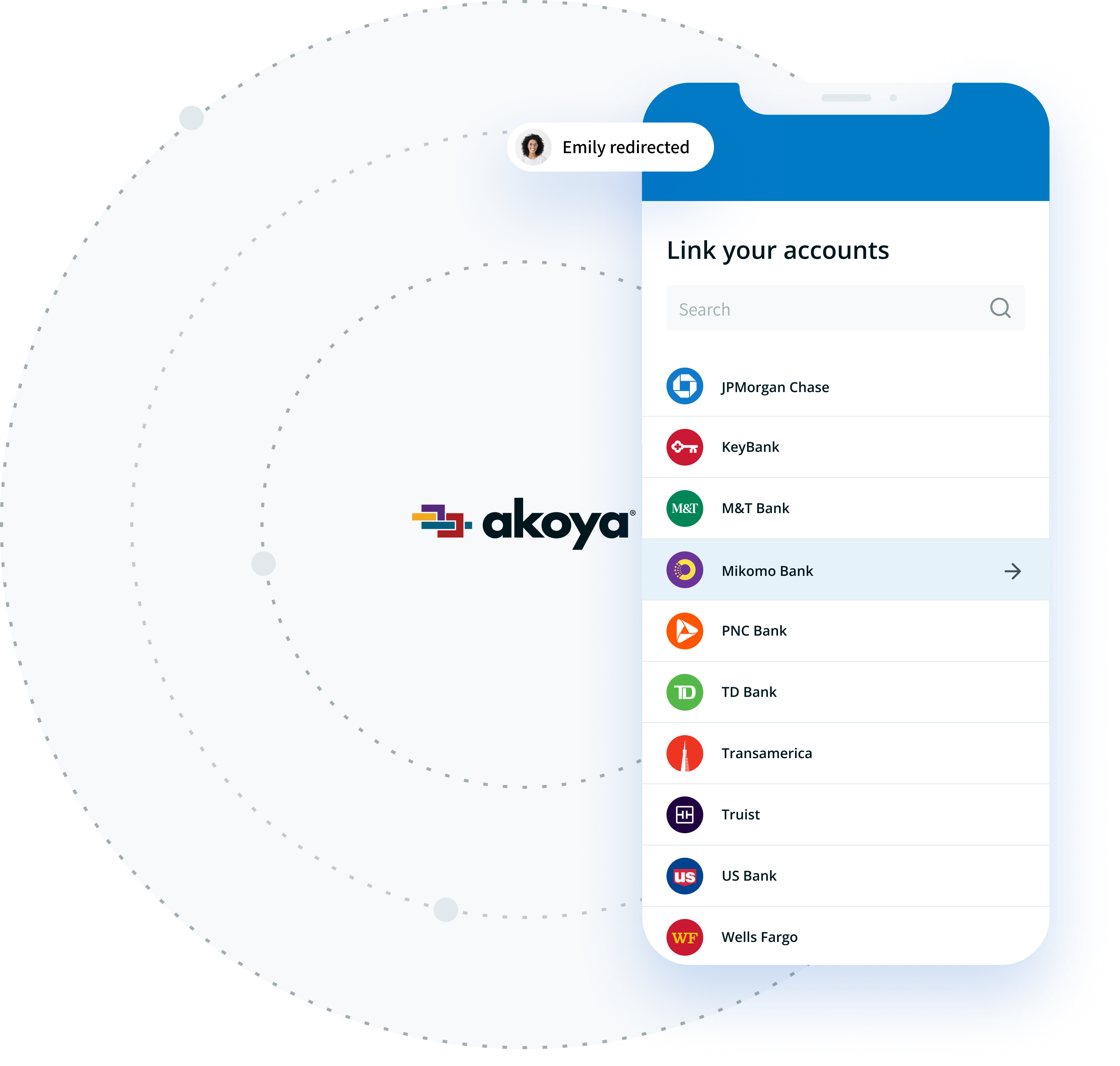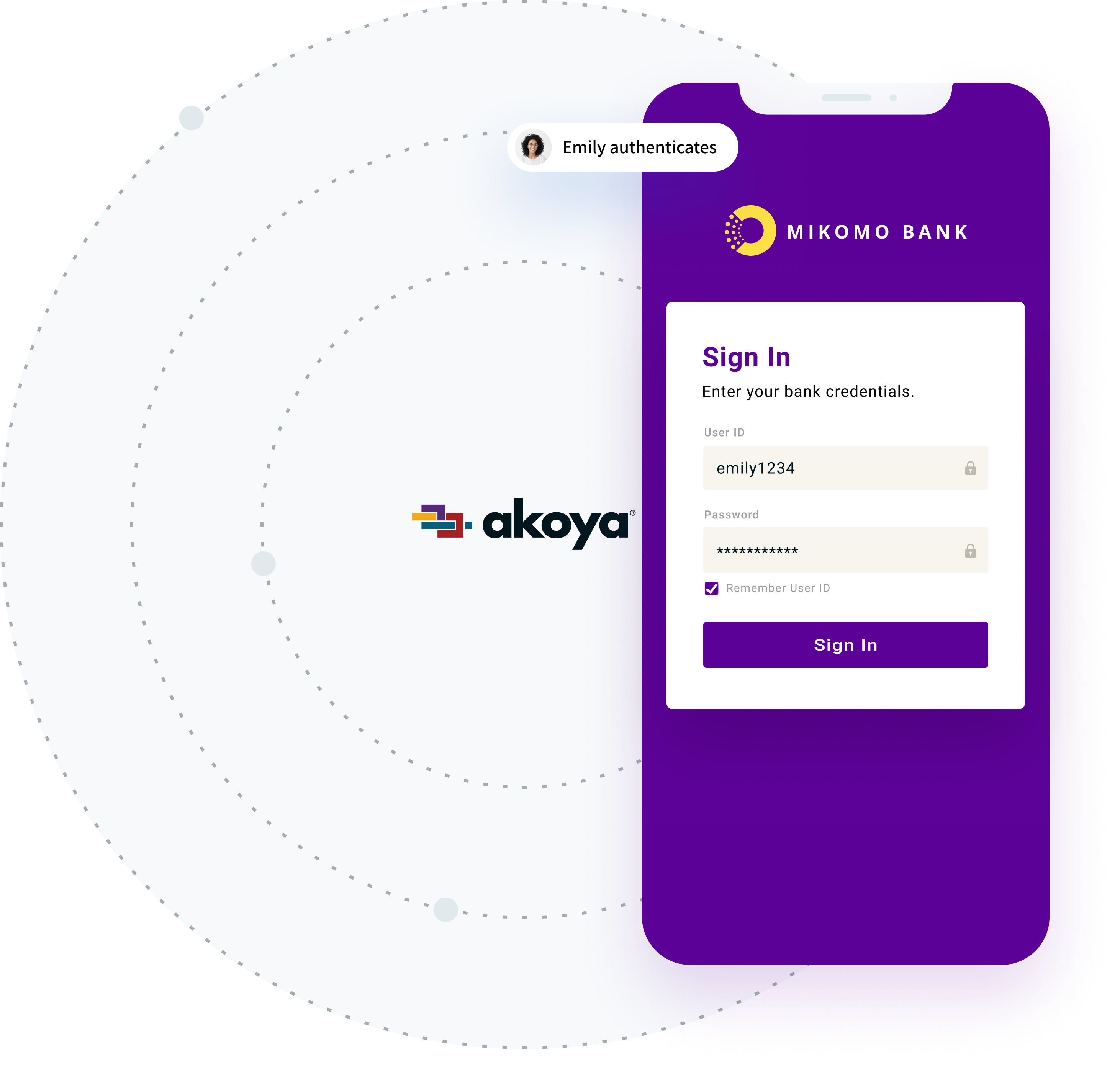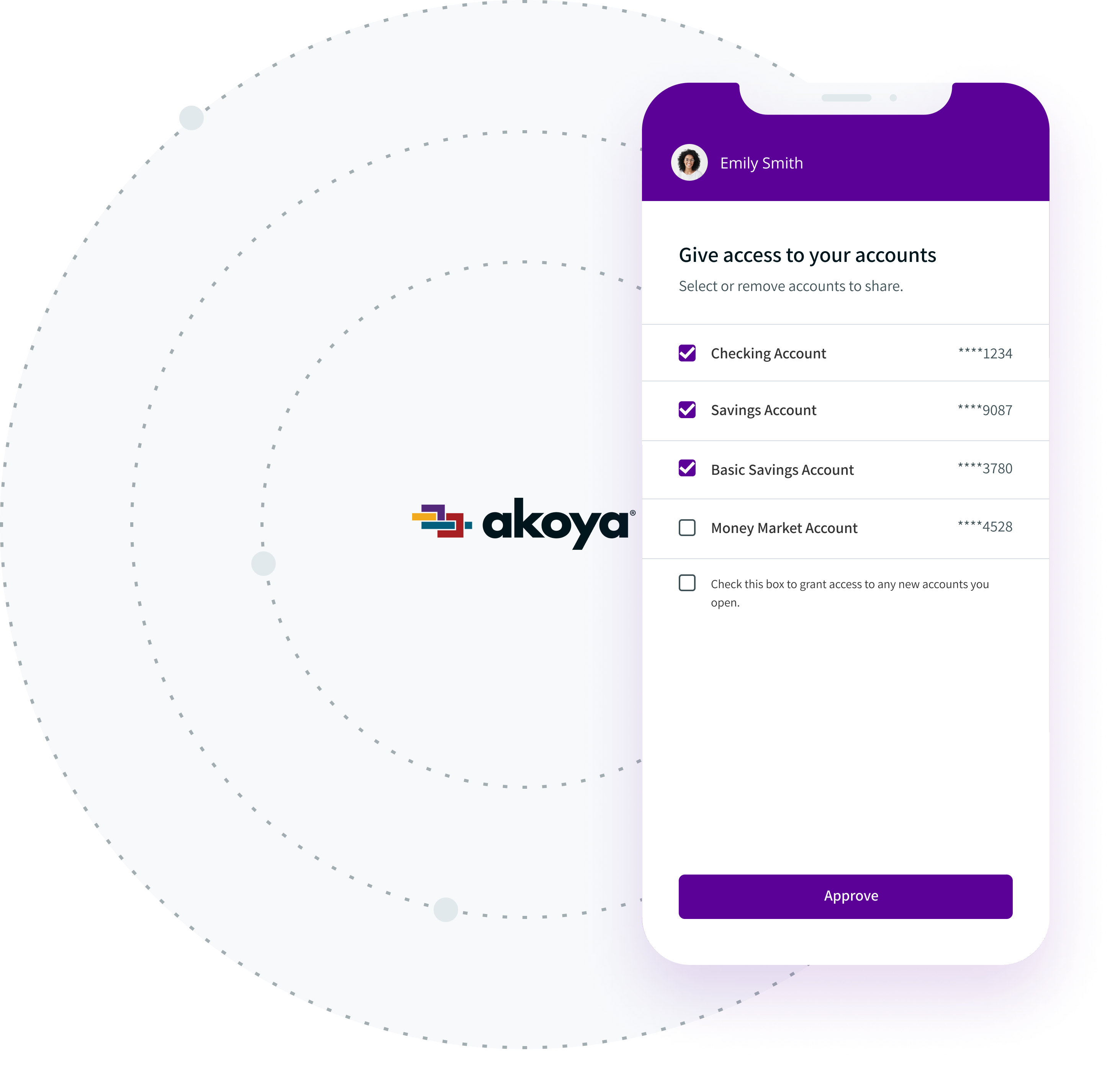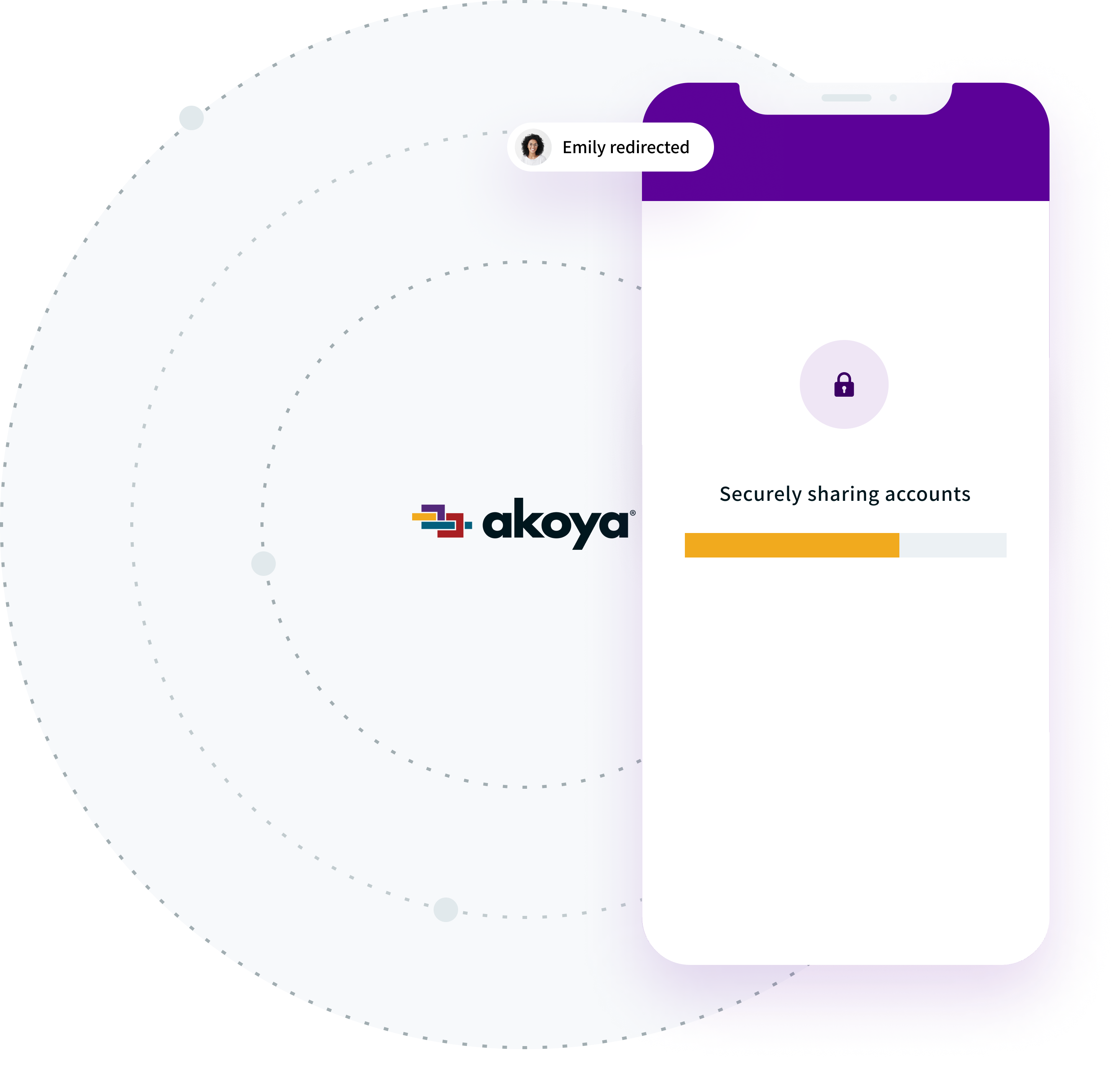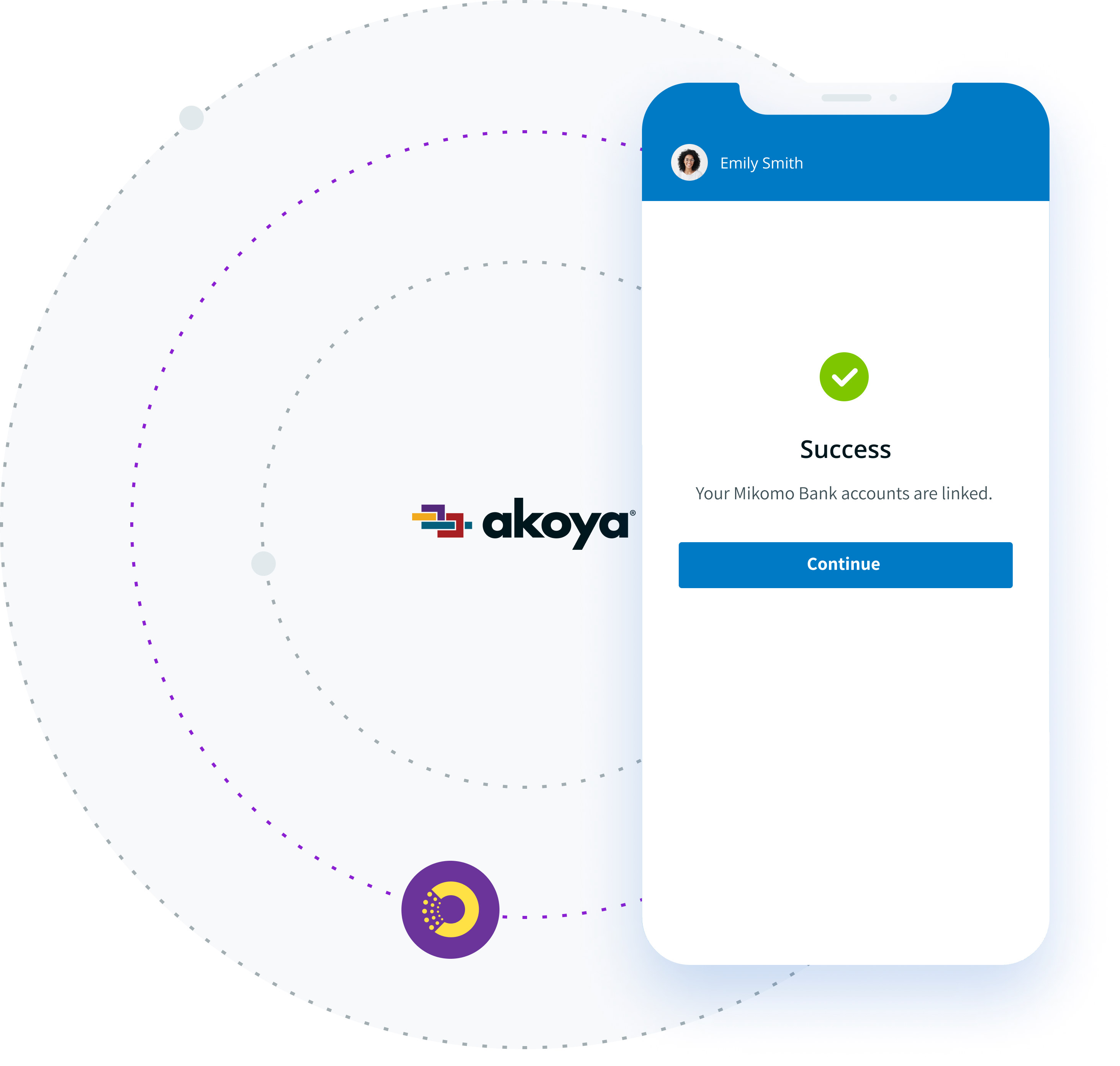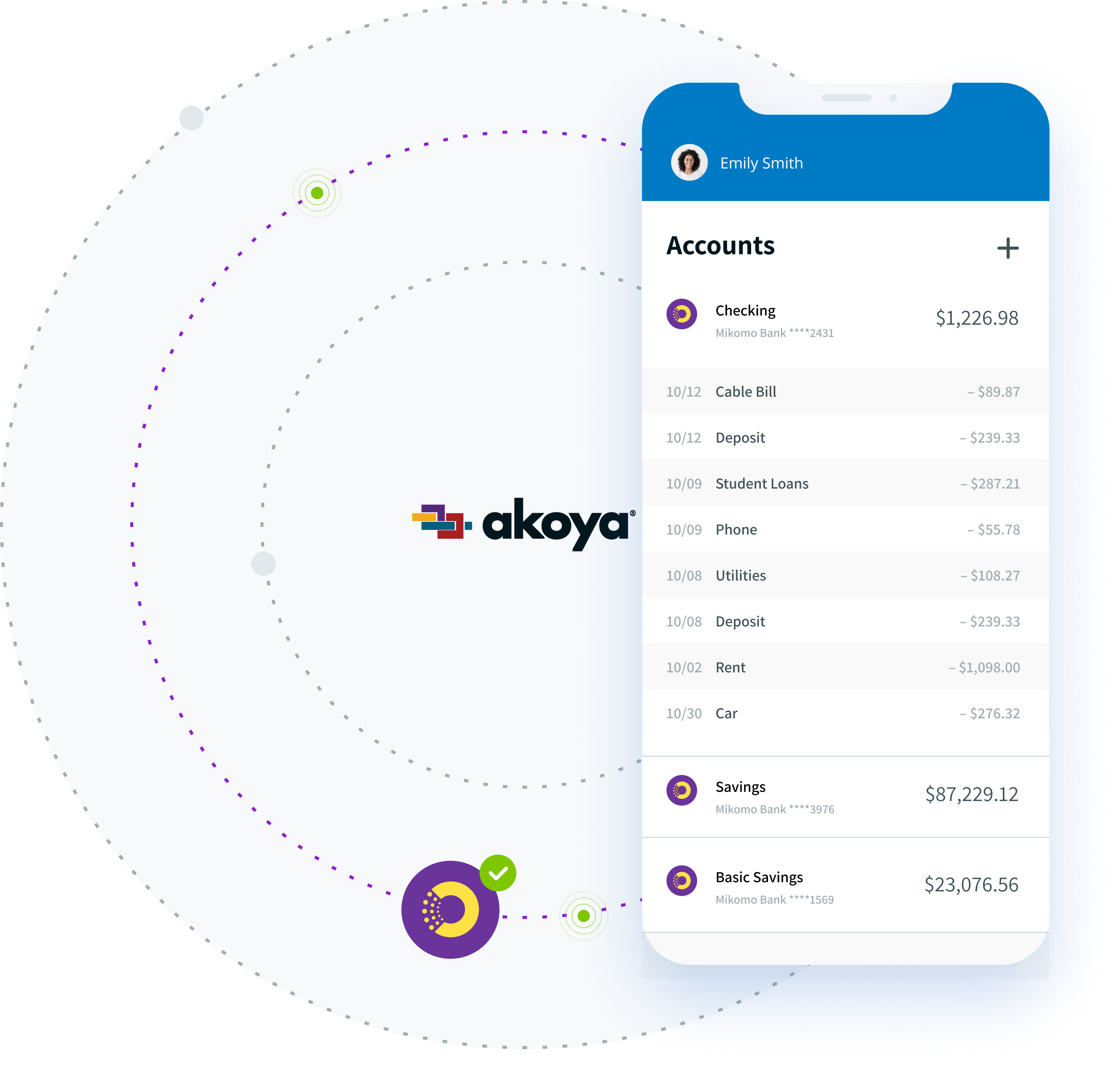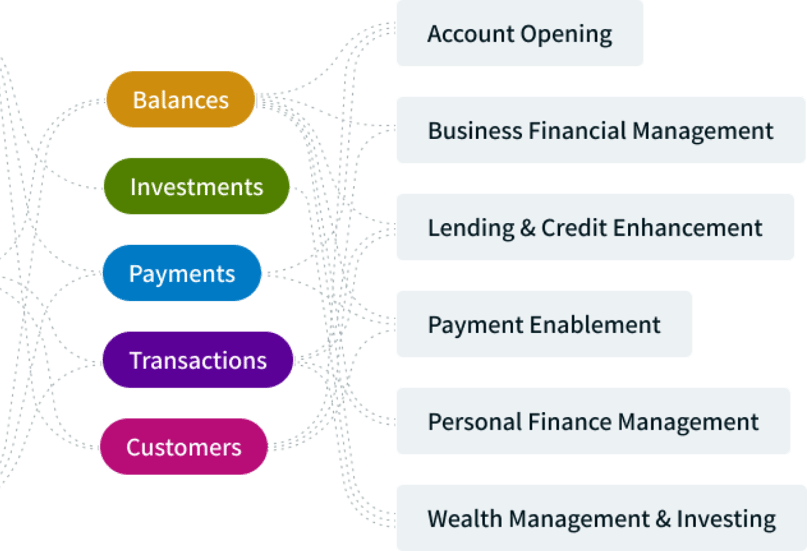 Our network model offers more efficient pricing
Costs are tailored and based on anticipated API volumes. Tiered pricing is available for increased volume passed through Akoya. Get in touch with us for more details.